Buy your Loyalty Card and save!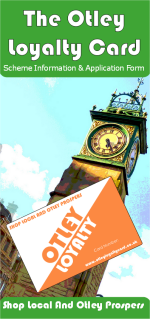 Click to download the Otley Loyalty Card Scheme leaflet.
Otley Loyalty Card Scheme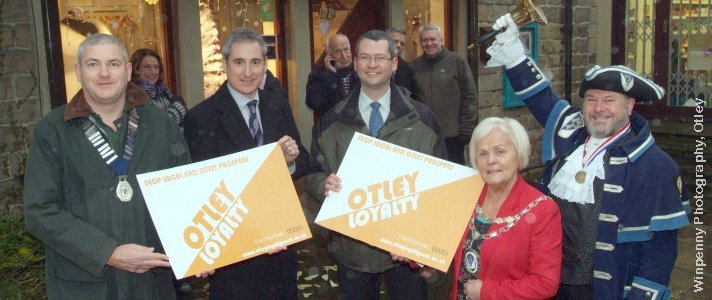 The Otley Loyalty Card Scheme launched in December 2012. With an Otley Loyalty Card, which are now FREE, you can take advantage of exclusive special offers and discounts at a wide range of independent shops and businesses around the town.
The Otley Loyalty Card Scheme provides our local businesses with the opportunity to promote their products and services through special offers and benefits which are only available to Otley Loyalty Card holders. The scheme aims to further encourage local residents to support local businesses.
For full details please visit www.otleyloyaltycard.co.uk.