» Otley Economic Bulletin
Sponsored by: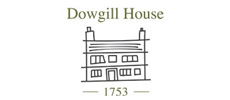 Download the latest issue of our Otley Economic Bulletin.
View the archive of all our Past Economic Bulletins.
» Available Business Premises
View the current list of available business premises in Otley.

Otley Mentoring Scheme
Otley Chamber now offer a free business mentoring scheme for all members of the Chamber or BID levy paying businesses. Otley is lucky to have so many fabulous independent businesses, but sometimes when you are a one man band or part of a small team it can be a lonely place with no-one to bounce ideas around with.
The Chamber has put together a team of 8 business people with a wide range of skills and experience and they can be contacted via the email contact on this website if you have a business idea that you want an independent, professional and confidential second opinion on, or even someone to play "devil's advocate".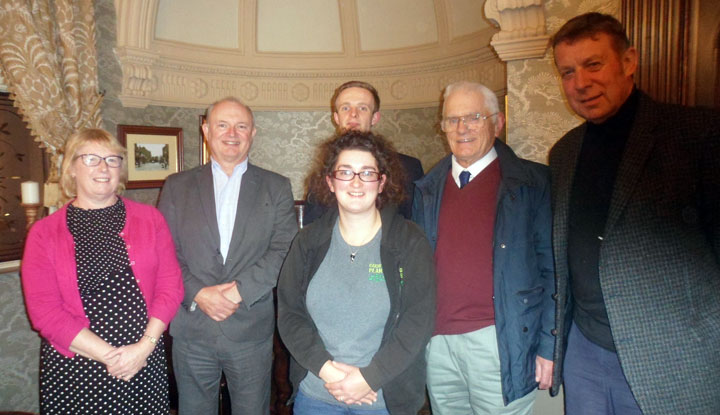 Shows right to left - Elspeth Harrow of Newstead & Walker Solicitors, Martin Bate of Sentient UK, Katie Burnett of Courtyard Planters, Ryan Overton of Hollings Crowe Storr LLP, John Thornton retired from the construction industry, Les Winder of Cranberry. Not shown Jenni Small of Jenni's Dresser and Trevor Backhouse of Patisserie Viennoise
Mentoring is a supportive form of developing an individual or an organisation. It is not about telling someone what to do, but listening to what they want to achieve and offering advice, suggestions, contacts and questions that might help the person move forward with their goals.
Within businesses mentoring programmes are proven to improve every area of business from profits to staff morale. We are happy to help new businesses and established businesses looking for support. Whilst Katie Burnett was President (2017/18) she ran a series of workshops in Chamber meetings over the last year, and the top 10 ways to run a successful business where shown to be;
Businesses need targets and goals, and a plan to achieve them – it keeps the business owners interested and the business 5 minutes ahead of the game. Plan for the long term future, it will be here before you know it.
Your people are the strength in your business - ensure you have someone acting as a non-executive director, detached from day-to-day operations and valued for their objective insight. Make sure staff understand how important they are to the success of the business by training, delegating jobs to them, empower them, mentoring and looking after their home/work needs.
Not all customers are created equal – think about which ones need to kept happy at all costs, how can infrequent customers be turned into regular customers, and think carefully about why some customers are not profitable.
Review your pricing structure to make sure you are getting the right margin from your goods/services.
Have a marketing plan aimed at making the majority of your customers more profitable and gaining any groups of customers you want.
Keep an eye on your profit margins – sell more, increase prices, cut costs – but only do it if it is right for your business and doesn't risk upsetting too many existing customers.
Cashflow – control it fiercely or it will control you.
A business can't stand still, so grow your business - is a gentle 5%-10% a year enough, or do you want something more, in which case you might need a higher risk strategy?
Be aware of your own failings, once you have acknowledged (and accepted) something you are not good at you can find solutions.
Listen to criticism and acknowledge the weaknesses of your business without taking it as a personal attack.