Otley Shop Heroes: Yum!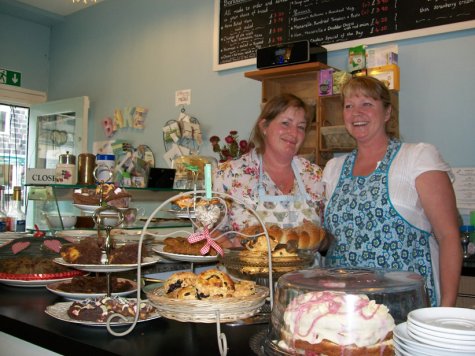 Bay Horse Court
Otley
West Yorkshire
LS21 3AP
Tel: 07951 958351
Hidden away in a peaceful corner of town, untroubled by the traffic and hustle and bustle of Otley is a little haven of tranquility. Fresh flowers, home made soft furnishings, tiny cake forks and china cups and saucers all make for a genteel atmosphere of that most civilized of pastimes, English afternoon tea.
Passion is a much overused word in this world of blasphemous TV chefs but baking maniac Joanne Wood knows nothing else, turning out home made cakes, scones and confections on a daily basis from her perpetual motion oven; her counter groans under the weight of 15 or so varieties from Toblerone cake, cranberry and macadamia cake to coconut and lime scones, all produced from scratch and served by equally zealous colleague Nicky, often served amidst gales of laughter.
No short cuts, nothing bought in unless handmade itself, nothing fried.
By evening Yum! becomes available for private hire, converting into a candle lit venue for an evening soiree; choose your menu style, invite your friends and bring your own bottles. The attention to detail is no less even though Joanne will be up again at first light to fire up her bountiful oven yet again.