Otley Shop Heroes: Jenni's Dresser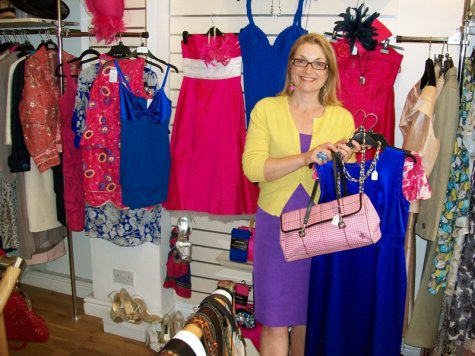 26 Cross Green
Otley
West Yorkshire
LS21 1HD
Tel: 01943 468833
Jenni Small's dress agency offers an outlet where you can sell designer and high quality items that you may have purchased and never worn or only worn for an occasion. Customers are asked to make an appointment, Jenni then selects which items are suitable and prices them accordingly. When the items sell you get half of the selling price.
When presented with a challenge of "I'm going to a 'do', what do I wear?" Jenni darts around her shop gathering hats, shoes, handbags, belts, dresses, jackets and skirts that, using her expert eye for style and colour and knack of what co-ordinates, instantly comes up with an outfit that would make Gok Wan gasp for breath.
"My favourite piece in the shop at the moment is a raspberry patent leather Mulberry handbag - it's in mint condition". Many interesting items are constantly being brought in to sell and one of the more memorable items was a £1000 red cocktail dress designed for Barbara Windsor.
Some of her clients, like an actress attending a recent Leicester Square film premier, prefer not to be named, but if you ask Jenni she might just whisper you the answer.