Otley Shop Heroes: Chez Vin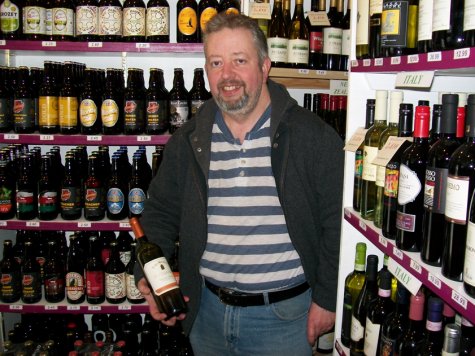 24 Newmarket
Otley
West Yorkshire
LS21 3AE
Tel: 01943 466143
Another Aladdin's cave, this time of liquid delights, proprietor David Lawson puts his 23 years of experience to good use patiently and carefully guiding both the connoisseur and absolute beginner around his extensive selection of wine, whisky, spirits and coffee from all corners of the globe.
David's philosophy is to only keep the good stuff, but that needn't be frightening. Chez Vin's groaning shelves carry the full spectrum from a timid wine novice's delicious '2 for a tenner' bottle of Californian merlot to a £300 McAllan 30 year old malt whisky, every one a safe bet.
Amongst his range of beers and ciders from the more obscure British and continental micro breweries is Otley's own Rodham's, the only stockist in town (or anyone else's town) of bottled Otley brewed ale.
Keen to spread his lifetimes experience to the thirsty local townsfolk, David uses his long held diploma from the Wines and Spirits Education Trust to run his 3 terms a year wine tasting classes and spring and summer wine fairs, both events as popular as his finest vintages.