Otley Shop Heroes: The Otley Apothecary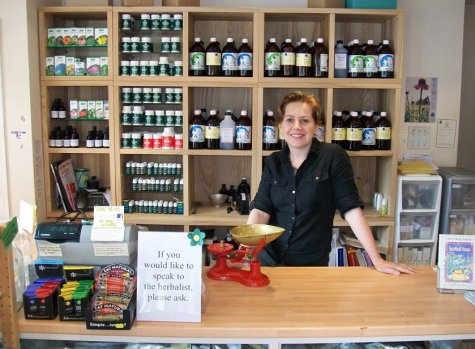 16 Bondgate
Otley
West Yorkshire
LS21 3AB
Tel: 01943 465544
To step within the Apothecary enchants the senses as both the eyes and nose are greeted with the heady aroma of herbal potions and the many gorgeous natural health and beauty products on offer.
Originally set up in 2005 by practising herbalist, Bel Charlesworth to provide her patients with the very best in herbs, wholefoods, natural remedies and chemical-free skincare without sending them into the city centre, the Apothecary's range has gradually expanded to include make-up, kids stuff and celebrity-favourite Dr Hauschka Skincare.
Next came a busy complementary therapy centre upstairs where Bel and other fully qualified practitioners offer everything from acupuncture and chiropractic to massage and reiki and more.
Passionate about introducing others to the joys and benefits of modern natural living, Bel runs regular workshops and summer herb walks on the Chevin. In store, Bel and her friendly staff offer practical advice and health tips which has won them regular customers from across the region.
Being featured on BBC2s All Over the Shop in November 2008 and receiving expert help from retail guru Geoff Burch was a real pick-me-up, says Bel, "It gave us the confidence and motivation to move forwards with new ideas such as our own product range and online shop which otherwise may have never left the drawing board. It seems everyone needs a guru sometimes!"