Otley Shop Heroes: JN Barber Ltd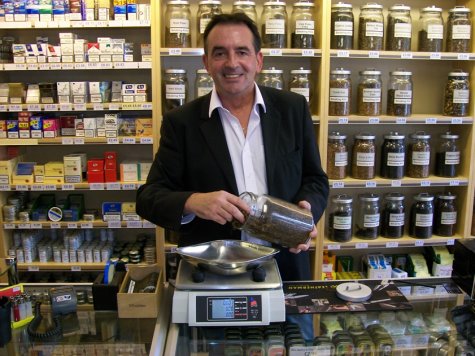 20-24 Beech Hill
Otley
West Yorkshire
LS21 3AS
Tel: 01943 462603
Listed as one of the 'ten most charming shops in Britain' by Country Life magazine in 2010 this tobacco, pipe and gift emporium dates from the 1860s when Joseph Barber set off for Kentucky to build up a tobacco business. At its height 80 ton loads were exported back to Britain where his factory in Otley processed the tobacco for sale around the north of England.
Now the business is run by James Barber who started at the age of 11 when he opened up the shop and swept the floor for his father. At the modest age of 36 James became the Chairman of the Association of Independent Tobacco Specialists, the UK's governing body for the tobacco trade.
In 1996 Barbers launched the first commercial website in Otley and became the first UK tobacco business to trade online. By 2007, after 140 years, the time came to leave their tiny shop in Kirkgate for their bright, contemporary new home in Beech Hill.
Amongst many accolades have been the Millennium Cigar Awards Northern Regional winner (1999), the Worshipful Company of Pipe Makers and Tobacco Blenders Tobacco Retailer of the Year (2008), Peterson Pipes of Ireland Pipe Retailer of the Year (2009) and BBC2's Great British Menu when Barbers tobacco was used to flavour a duck dish.
Counting royalty and Britain's once foremost cigar smoker, Sir Jimmy Savile, as regular customers, Barbers also demonstrates cigar rolling with expert rollers brought over from Cuba and the Dominican Republic. At a dinner in Havana James and wife Angela found themselves on the table next to iconic Cuban leader, Fidel Castro.
Oh, and don't forget to ask James about worm charming - he was once world champion!